And Now For Something Completely Different...
Arts & Culture Family Fun Inspiration
The Great Chinese Lantern World
As a mother to a curious three-year-old, I'm forever on the hunt for something a little different here on the island. Add in occasional childminding for an 11-year-old, and I have a battle. We've done the water parks, the beaches, the swimming pools and the ball parks, but finding something new to keep everybody happy has been a challenge until now.
If you've recently driven in the vicinity of Adeje town, you'll have noticed giant pandas, brightly-coloured peacocks and a 40-meter-long luminous dragon illuminating the night sky. That's because The Great Chinese Lantern World, Tenerife's latest family-friendly attraction, has landed in a blaze of animated glory here in Tenerife.
Take it from me, this educational, visually spectacular attraction, boasting over 40 vibrant light sculptures, fairground rides, and an exciting show, is just the thing to entertain and enlighten your little (and medium-sized) ones.
There's something quite magical and hypnotizing about the place, like stepping into a dream that goes on forever.
Our fairy-tale adventure began as we entered a colourful land of oversized jungle animals, saluting soldiers, flamingo gardens, underwater worlds, and a life-size candy house to wander through! There's something quite magical and hypnotizing about the place, like stepping into a dream that goes on forever. Just when we thought we'd seen everything, my young one would spot another hidden array of bright figures he needed to see.
A tannoy announced that a show would begin shortly beside the restaurant, so we left the galloping horses and took our place. Both my son and son-for-the-day were mesmerized by a jaw-dropping acrobat who performed stunts on a 10-foot ladder and a dare-devil tumbler who leapt through hoops of fire.
We then continued wandering around the lantern displays, posing for pictures in the tunnel of love, and swinging on luminous circular swings. They were great fun, as were the interactive stepping-stones that changed colour as you jumped on them. My son loved the pocket fairground featuring a brightly illuminated pirate ship, and a train for toddlers. The 11-year-old revelled in standing amidst the life-sized army of soldiers guarding the Great Wall of China.
If your kids are anything like mine, they're always hungry! The onsite restaurant, located in a giant gazebo decked in twinkling lights, provided great-quality food and drink. We chose the sharing platter of meats and cheeses, and soft drinks and alcohol were also available.
It's like nothing else on the island.
In total we stayed for around two hours and loved every minute. Though there were lots of children and families present, The Great Chinese Lantern Show is an attraction for anybody of all ages, including couples, and it's like nothing else on the island. We had a magical, memorable evening and I'd highly recommend visiting this extraordinary attraction at least once!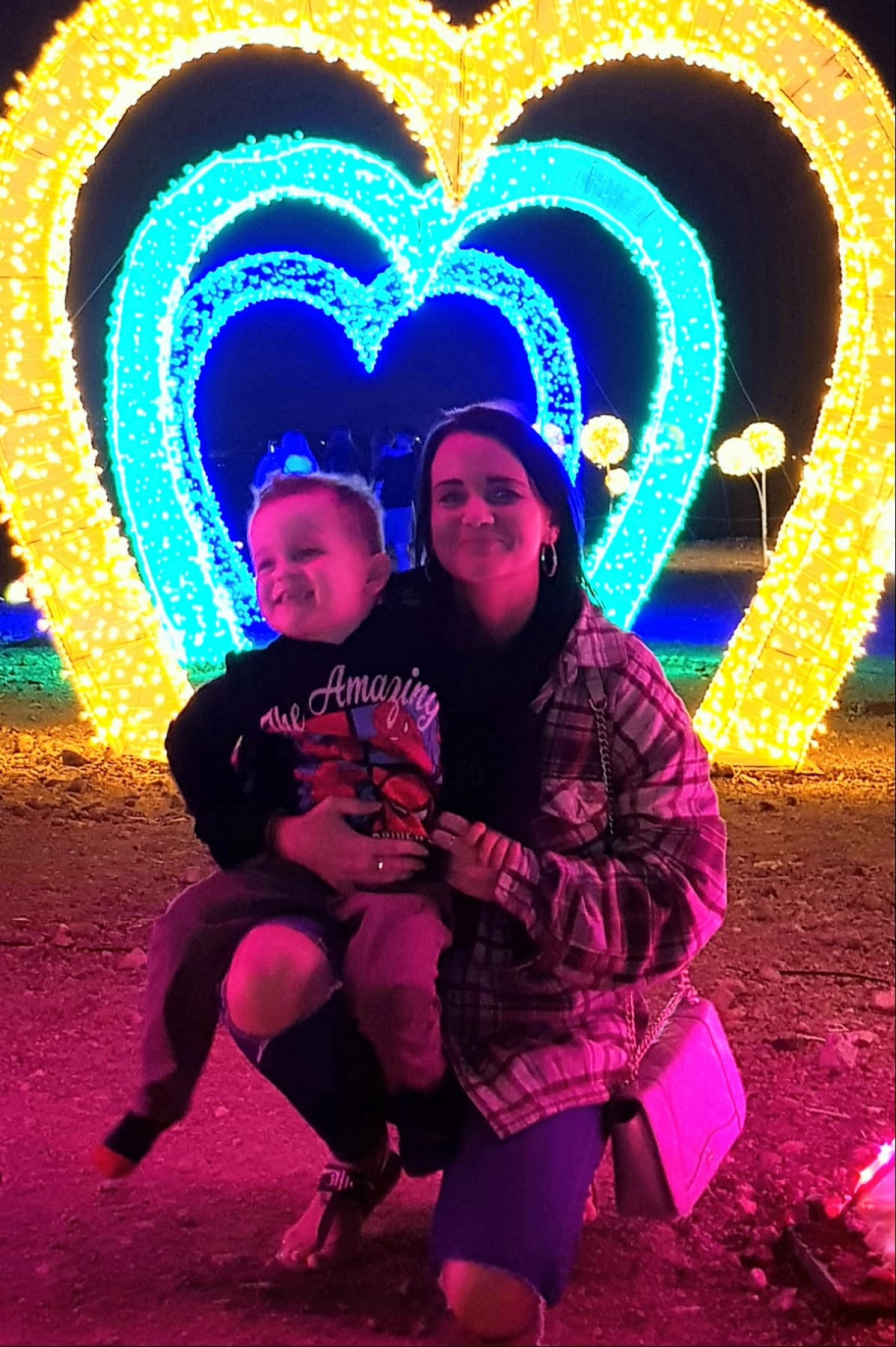 We arrived at the opening time (7pm) and were helpfully directed to a parking space before purchasing tickets from the kiosk. Admission is €20pp for adults and €16pp for children aged 3-11 and for those with a recognised disability permit. Wheelchair users, and children under 3, go free! I noticed there were family saver discounts and reductions for residents so it's worth heading to their website to see what savings you can get.