Acting Adventurous in Tenerife
Adventure
Beyond curtains of lichen and evergreen tunnels, bright buttercups and daisies pepper the hills.
"A giant rat… as big as a cat?"
I repeated the words as calmly as I could. We were almost a kilometre underground. In near pitch black. To my right, a smooth basalt tube big enough to fit a car disappeared into the dark like a stone-age metro system. My guide had just informed me that the twig I was rolling between thumb and forefinger was a bone from a giant rat. Thankfully he hastened to add that it was probably several hundred years old, and although there were 190 species that do still live in this volcanic lava tube, giant rats are not now amongst them.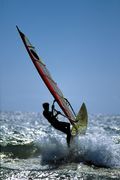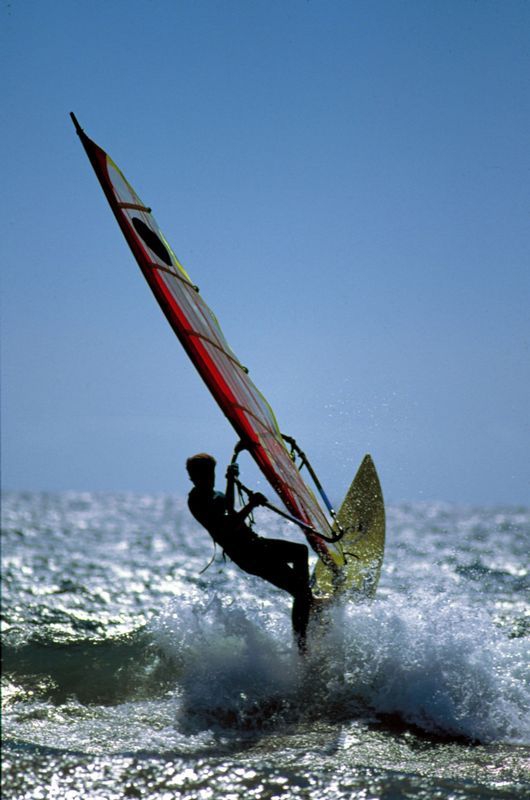 There were several other facts that I gleaned in-between bouts of cracking my hard hat on the low curved roof. For instance, in the 16th century Tenerife's original Guanche settlers would bury their mummified dead in such chambers, and in the 18th Century local villagers would flee here to hide from marauding pirates and slave traders. But perhaps the most significant thing I had learned was that Tenerife harboured such Indiana-Jones activities as caving in the first place.
With 17 kilometres of galleries, the Ceuva del Viento is one of the most extensive volcanic tube networks in the world, but still a little known Tenerife attraction. On the back of such assertions, adventure companies are keen to show that what might have been thought of as a 'tame' destination in the past is actually one giant Fisher Price Activity Centre for adrenaline junkies.
And not just for subterranean escapades, sub-marine too. For those with the bottle – or snorkel, you can see almost as much from the surface – the clear waters of Tenerife's undersea world showcase some startling sights. Stingrays, metre-long trumpet fish and kaleidoscope shoals of sub-tropical fish glide amongst the tunnels, caves and bizarre rock formations created by the island's volcanic formation. While a scattering of shipwrecks and a downed DC3 plane draw experienced divers from all over the world, the mainly calm waters, balmy sea temperatures and plethora of Tenerife dive centres make this one of the most accessible things to do in Tenerife.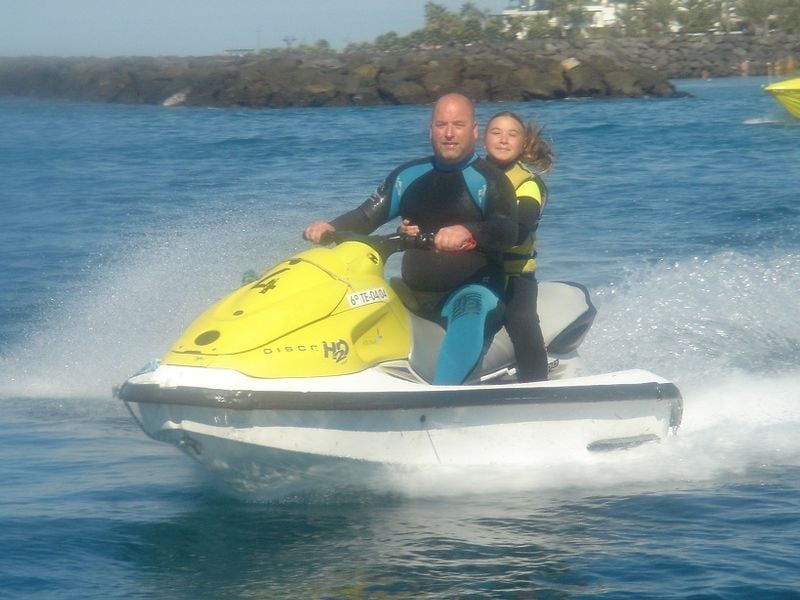 Back on terra firma, the whole island is carved with plunging ravines and deep gullies providing numerous opportunities to scramble and abseil down rugged trails. One of the longest routes for canyoning is the Barranco del Río. This challenging steep-sided course starts 2,000 metres in the verdant heights of the Anaga mountain range and involves some pretty adept balancing skills along the region's irrigation channels.
Even more balancing prowess is required for the thousand or so different climbing routes scattered over the island. You might have noticed that Tenerife is quite mountainous, which is kind of useful for this particular sport. European climbers come in their droves to scale the volcanic heights of Teide National Park and other vertical challenges. As well as the testing Cañada de Capricho around Mount Teide volcano, novice climbers can battle with gravity on easier climbs such as Martiánez, a cliff poking up from the heart of Puerto de la Cruz.
Personally, the only heights I'd scale would involve a rooftop pool and cocktail bar but for some, their thrills lie at even higher altitudes. There are over 40 different launch sites for paragliding in Tenerife, a sport that's gaining popularity throughout the world. While most visitors satisfy themselves with picture postcard views from the ground, relatively few grab the opportunity to soar high above the landscape for a must-see birds-eye perspective. For the uninitiated, tandem flights provide the means without the aeronautics know-how.
For a more up-close-and-personal experience of the landscape though, don some sturdy footwear and get walking. It's only in the last few years that the Gore-Tex set have discovered the incredible beauty of the island's interior. Hundreds of mapped-out treks and trails criss-cross the island and are some of the best things to see in Tenerife.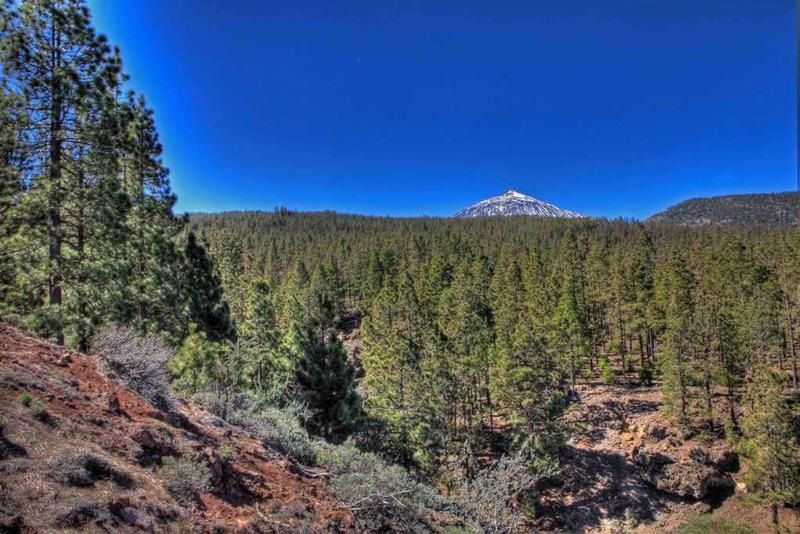 Some of the more famous include the Barranco de Masca, a 2-hour traverse from Tenerife's very own Shangri-La down through clusters of pines and house-sized boulders to a tiny and desolate beach. Serious walkers then clamber all the way back up. Those who prefer more pleasure than pain will catch a waiting boat back to Los Gigantes. For a change of scenery the Anaga Mountains in the northeast provide a tramping ground of near jungle-like scenery. Huge fern fronds and moss-upholstered laurel trees line many of the routes. Beyond curtains of lichen and evergreen tunnels bright yellow buttercups and daisies pepper the hills like flashes of gunfire.
But Tenerife excursions don't necessarily mean lengthy explorations on foot. Several companies rent bikes and lead guided routes through pine-scented forests and cacti-studded deserts. The Corona Forestal surrounding Teide National Park and the lush hills of Esperanza offer mountain bike tracks for all abilities incorporating double tracks, single tracks, downhills and free-rides. There's even a dedicated bike park with more than 130,000 square metres of dirt jumps and man-made nuisances designed to test daredevil pedal pushers.
Alternatively, saddle-up for Tenerife horse-riding across the bridle paths of ancient donkey trails, volcanic beaches and dense forests. There are riding centres scattered across the island from north to south, interior to shoreline with itineraries that can last from an hour to a few days. Facilities are available whether taking the reins for the first time on a traditional Canary farm or cantering through the countryside on a self-guided tour.
From delving underground in deep, dark lava tubes or soaring through blue skies above volcanic cones and banana plantations, plus everything in-between, Tenerife holds many challenges for those who want a little adventure with their sun, sand and sea.