An Easy Guide To Planning The Perfect Holiday
Family Fun Lifestyle Mini Break Retreats & Relaxation
The holidays are a time for family, friends, and fun. But if you want to make sure your holiday is perfect, you need to plan ahead! There are a lot of things to consider when planning a holiday, from where to go to what to pack. This article will outline the steps you need to take in order to have a stress-free holiday season!

Find Good Accommodation
The place you stay is a major factor in every holiday so make sure to find the perfect one. Luckily, you can find a
website
dedicated to suggesting perfect hotels for the price you're willing to pay. This tool will speed up the search process a lot.
Whenever you're looking for accommodation, make sure to consider the location, as well as the amenities that it offers. You'll want to be close to the action if you're planning a holiday that's full of activities, but you'll also want to make sure that you have access to all the amenities you need, like a swimming pool or a fitness center. Once you've considered all these factors, finding good accommodation should be a breeze!
It's also smart to read reviews before picking a place to stay. You can get a sense of what other people's experience with the hotel was like and if they had any problems.

Pick The Right Destination
Always consider
where you want to go
before booking anything. There are so many beautiful places in the world and picking the right destination is key to having a great holiday. Do your research and make sure you pick a place that has everything you want, from amazing food to stunning scenery.
If you're stuck on where to go, why not try somewhere new? Picking a random destination can lead to some of the best holidays. You may find somewhere even better than where you originally planned to go. Be adventurous and step out of your comfort zone, you may be surprised at how much you enjoy it.

Pack Accordingly
You'll need a bunch of things on your travels so make sure you don't miss out on any of them. It's common knowledge that you'll have to bring along the following:
clothes
toiletries
first-aid kit
charger
power bank
phone
But there are also a few other things you might not think to bring that could come in handy:
map of the area (just in case you get lost)
insect repellent
sunscreen
hats/sunglasses
snacks and drinks (for long journeys)
a book or two (for those rainy days)
A packing list will help you make sure you have everything you need. And once you've done that, all that's left to do is enjoy your holiday!

Plan Your Activities
In order to maximize your fun, you should plan your activities ahead of time. This way, you can avoid wasting time while on vacation and make sure that you get to do everything that you want to do. You can use a travel planning guide to help you plan your activities.
When doing this, be sure to consider the interests of everyone in your group. This way, everyone will be able to find something to do that they enjoy. You should also try to mix up the activities so that you are not doing the same thing every day. For example, if you are planning on going hiking one day, you could go swimming the next day.
Don't forget to factor in some downtime when planning your activities. This is important because it will give you a chance to relax and recharge. You should also make sure to leave some time for exploring.

Budget The Trip
Do some
financial planning
before you book your trip. Decide how much you can afford to spend and then research holiday options that fit your budget. This will help you avoid any financial surprises later on.
If you're flexible with your travel dates, consider booking your holiday during the off-season. This is often when hotels and flights are cheaper, so you'll be able to save some money.
Finally, don't forget to factor the cost of activities and souvenirs into your budget. These can add up quickly, so it's best to be prepared in advance. By following these tips, you'll be well on your way to planning the perfect budget-friendly holiday.

Get Travel Insurance
To have some peace of mind, getting travel insurance is always a good idea. That way, you're covered for anything that might go wrong while you're away. Check with your credit card company as well as some cards that offer free travel insurance when you use them to book your trip.
When getting this, be sure to read the fine print and understand what exactly is covered. You don't want to end up in a situation where you're not actually protected.
If you have any pre-existing medical conditions, make sure to declare them when getting insurance.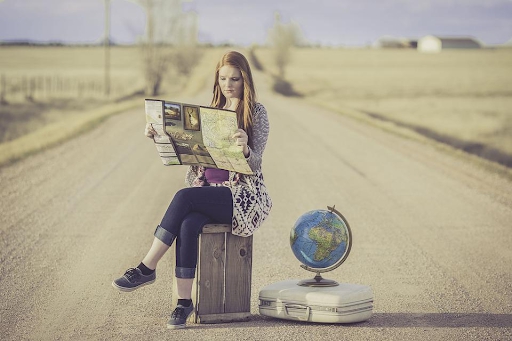 Traveling is always great and it gives you a unique experience every time, but you do need good accommodation and find the right place to go to. Make sure to also pack accordingly and plan your activities ahead. Plan out the budget of your trip as well and get travel insurance for extra leverage. Happy travels!