Unparalleled Elegance
Lifestyle
Luxury Resorts in the Canary Islands
Our Top Experiences and Tours in Tenerife:
If youʻre booking your trip to Tenerife last minute, we have you covered. Below are some of the top tours and experiences!

Explore the best luxury resorts in the Canary Islands. Discover unparalleled elegance at the Ritz Carlton, Bahia Del Duque, Iberostar El Mirador, and more.

The Canary Islands, an archipelago off the coast of North Africa, are known for their stunning natural beauty, idyllic beaches, and year-round sunshine. Unsurprisingly, they've long been a coveted destination for those seeking a balance between relaxation, adventure, and luxury. This is embodied by the stunning resorts that dot these islands, offering unparalleled comfort and indulgence.

Here are five resorts that stand out above the rest.

Seaside Grand Hotel Residencia, Gran Canaria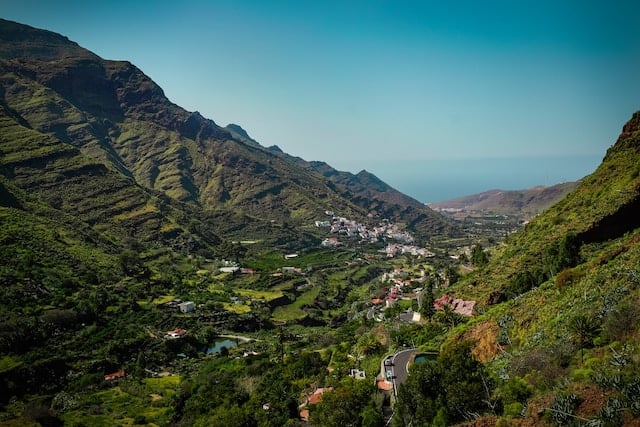 Starting in Gran Canaria, the Seaside Grand Hotel Residencia welcomes guests into a world of exclusivity and relaxation. As the island's only member of The Leading Hotels of the World, it offers an unparalleled standard of service. Each room is uniquely designed, with wooden furniture and warm colours that reflect the island's charm. When you're there, enjoy a sunset cocktail at the bar, relax in the heated saltwater pool, or treat yourself to a wellness treatment at the spa.
But what sets the Seaside Grand Hotel Residencia apart is its luxurious amenities and its commitment to sustainability and local culture. The resort's award-winning restaurant offers menus designed around locally-sourced produce, ensuring an authentic taste of Gran Canaria in every bite. Moreover, the resort's architecture, inspired by the colonial Canarian style, blends perfectly with the surrounding natural beauty.
After an unforgettable stay in Gran Canaria, it doesn't have to be time to head home. Instead, continue your luxury journey with a
private jet charter
to Lanzarote. The perfect blend of convenience and comfort, your travel between the islands will mirror your exquisite experience at each of these incredible resorts.

Lani's Suites, Lanzarote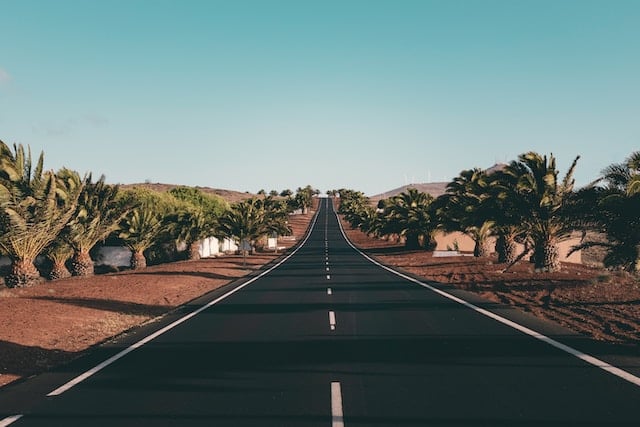 Once you hop off your private jet in Lanzarote, Lani's Suites are just 10 minutes from the airport, offering boutique luxury like no other. With panoramic windows overlooking the deep blue waters of the Atlantic, this intimate resort has been carefully designed to ensure a tranquil and personalised experience.
With just 25 suites available, each guest is treated with unparalleled attention to detail. From private terraces to a gourmet dining venue, Lani's Suites provide an intimate, refined, and utterly unforgettable stay.
Inside the clean, white, minimalist suites, you'll be greeted with a bottle of cava and champagne flutes, while Bluetooth speakers and a Nespresso coffee machine will make your stay all the more comfortable. The Suites performed well at the TripAdvisor Travellers' Choice awards in 2022, so why not find out what all the fuss is about?

Ritz-Carlton, Tenerife
Nestled in the heart of Tenerife, arguably the best of the
Canary Islands
, the Ritz-Carlton provides a world-class resort experience combined with a gentle touch of local charm. Breathtaking views of the Atlantic Ocean are complemented by its modern, cosy interiors. As you'd expect from the Ritz, lavish suites, world-class dining options, and an array of outdoor activities ensure a highly memorable stay. Take a dip in the infinity pool, relax in the world-class spa, or challenge yourself on the golf course - the choice is yours.
Of course, the Ritz-Carlton isn't just about physical indulgence - it's about creating once-in-a-lifetime experiences. The resort truly has something for everyone, from the nearby Abama Tennis Academy for sports enthusiasts to the enormous variety of unique kids' activities. This is an incredible resort for everyone, from business travellers to families.

Bahia Del Duque, Tenerife
The Bahia Del Duque is a resort that effortlessly blends traditional Canarian architecture with the latest modern luxury. It was the first luxury hotel on the island of Tenerife, and the beautifully appointed rooms offer views of lush tropical gardens, the endless blue of the Atlantic, and the almost-as-endless on-site pool.
As with many of the best luxury resorts, the Bahia Del Duque prides itself on its commitment to exceptional service. The attentive staff go above and beyond to cater to your needs, whichever of the 20+ bars or restaurants you visit around the complex. At Bahia Del Duque, the guest experience is not just about luxury; it's about creating lasting memories. And, if you're lucky, you might even spot some famous faces — the resort is a known celebrity hotspot, and we can see why.

Iberostar Grand El Mirador, Tenerife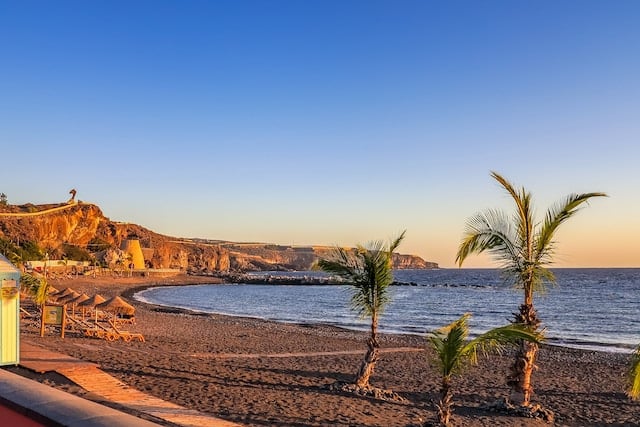 Last, but by no stretch of the imagination least, is the Iberostar Grand El Mirador. It's situated on the sunny shores of Costa Adeje, Tenerife, and just exudes an air of refined elegance. This adults-only resort is an oasis of tranquillity, with spacious suites, a range of dining options, and a grand spa. The highlight is its enormous pool, surrounded by columns and archways that bring the impression of a classical palace to mind. And as children are not allowed in this resort, it will be the oasis of tranquillity you're seeking.
Adding to its charm, the Iberostar Grand El Mirador is not just
a hotel
. It's a place where you can immerse yourself in the local culture. Experience authentic Canarian cuisine at the resort's El Mirador restaurant (or choose one of the other two on-site restaurants), or take a three-minute walk and you'll find yourself right at the heart of the Blue Flag Playa del Duque, with its gentle waves and welcoming sand.

Conclusion
The Canary Islands offer luxury like no other. The resorts we've shown you here will allow you to experience local hospitality and charm, giving you a trip that will leave an imprint on your heart long after you've gone home. Whether you enjoy luxury suites or minimalistic decor with a private pool, the Canaries has a resort for you.