Tenerife Bank Holidays & Fiestas 2018
EVERY weekend should be a 3 day weekend!
Tenerife's Fiestas & Bank Holidays for 2018
The following 12 dates are the official
Bank Holidays for Tenerife in 2018
.
1st of January - New Year's Day
6th of January - 3 Kings Day / Epifanía del Señor / Epiphany
2nd of February - Tenerife's "Island Day" for the patron saint Virgen de la Candelaria
30th of March - Viernes Santo/Good Friday
1st of May - Fiesta del Trabajo/Workers Day
30th of May - Día de Canarias/Canarian Day
15th of August - Asunción de la Virgen/Assumption
12th of October - Fiesta Nacional de España/Spain Day
1st of November - Todos los Santos/All Saints Day
6th of December - Día de la Constitución Española/Spanish Constitution Day
8th of December - Inmaculada Concepción/Immaculate Conception
25th of December - Natividad del Señor/Christmas Day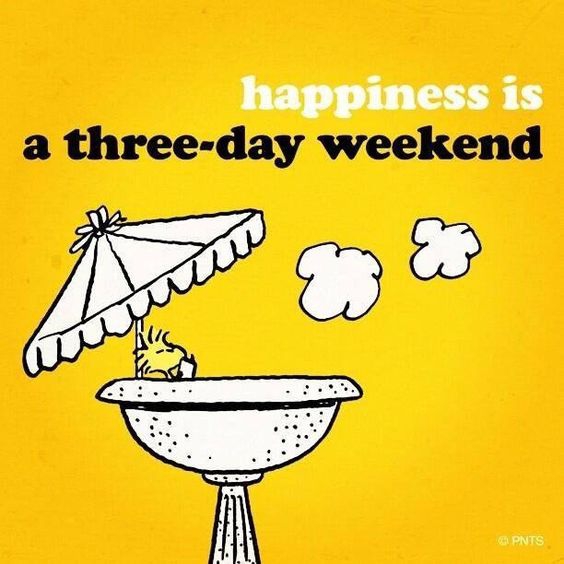 Well, public bank holidays are not as they once were. Shops, bars and restaurants aimed at the tourist market still open, holiday resorts are as busy as ever and even most of the major tourist attractions like Siam Park and Loro Park, are open as usual. Some of the smaller shops, businesses like banks, post offices, schools and colleges as well as some of the smaller independently-run eateries will be closed. Places like car rental companies and major supermarkets will also be shut.

Tenerife's Local Bank Holidays & Fiestas for 2018

ADEJE
13th February - Martes de Carnaval
15th October - Festividad de Santa Úrsula, Patrona de la Villa
ARAFO
13th February - Martes de Carnaval
27th August - Festividad de San Bernardo
ARONA
13th February - Martes de Carnaval
8th October - Festividad del Santísimo Cristo de la Salud
ARICO
13th February - Martes de Carnaval
8th September - Festividad de Nuestra Señora de Abona
BUENAVISTA DEL NORTE
24th August - Festividad de San Bartolomé, Copatrono de esta Villa
25th October - Festividad de Nuestra Señora de Los Remedios, Patrona de esta Villa
CANDELARIA
13th February - Martes de Carnaval
26th July - Festividad de Santa Ana
EL ROSARIO
13th February - Martes de Carnaval
6th August - Festividad de Nuestra Señora de La Esperanza
EL SAUZAL
13th February - Martes de Carnaval
29th June - Festividad de San Pedro Apóstol
EL TANQUE
31st August - Festividad Nuestra Señora de Buen Viaje
22nd October - Festividad del Santísimo Cristo del Calvario
FASNIA
13th February - Martes de Carnaval
20th August - Fiestas Patronales
GARACHICO
26th July - Festividad de Santa Ana
16th August - Festividad de San Roque
GRANADILLA DE ABONA
13th February - Martes de Carnaval
13th June - Festividad de San Antonio de Padua, Patrón del Municipio
GUÍA DE ISORA
25th June - Festividad de San Juan Bautista
17th September - Festividad del Santísimo Cristo de la Dulce Muerte
GÜÍMAR
29th June - Festividad de San Pedro Apóstol
7th September - Festividad de Nuestra Señora del Socorro
ICOD DE LOS VINOS
13th February - Martes de Carnaval
25th April - Festividad de San Marcos Evangelista, Patrón de la Ciudad
LA GUANCHA
18th January - Festividad de Nuestra Señora de la Esperanza
20th August - Lunes de las Fiestas Patronales
LA MATANZA DE ACENTEJO
13th February - Martes de Carnaval
6th August - Fiestas Patronales
LA OROTAVA
13th February - Martes de Carnaval
7th June - Infraoctava del Corpus Christi
LA VICTORIA DE ACENTEJO
13th February - Martes de Carnaval
3rd September - Fiestas Patronales del Municipio
LOS REALEJOS
22nd January - Festividad de San Vicente
3rd May - Exaltación de la Santa Cruz
LOS SILOS
13th February - Martes de Carnaval
8th September - Festividad de Nuestra Señora de la Luz
PUERTO DE LA CRUZ
3rd May - Fiesta de la Exaltación de la Santa Cruz y Conmemoración de la Fundación de la Ciudad
10th July - Festividad de la Virgen del Carmen
SAN CRISTÓBAL DE LA LAGUNA
13th February - Martes de Carnaval
14th September - Festividad del Santísimo Cristo de La Laguna
SAN JUAN DE LA RAMBLA
24th July - Festividad de San Juan Bautista
10th September - Festividad de San José
SAN MIGUEL DE ABONA
13th February - Martes de Carnaval
29th September - Festividad de San Miguel Arcángel
SANTA CRUZ DE TENERIFE
13th February - Martes de Carnaval
3rd May - Festividad de la Santa Cruz (Fiesta fundacional)
SANTA ÚRSULA
13th February - Martes de Carnaval
22nd October - Festividad de Santa Úrsula, Patrona del Municipio
SANTIAGO DEL TEIDE
16th July - Festividad de Nuestra Señora del Carmen
25th July - Festividad de Santiago Apóstol
TACORONTE
13th February - Martes de Carnaval
26th November - Festividad de Santa Catalina
TEGUESTE
25th April - Festividad de San Marcos Evangelista
8th September - Festividad de Nuestra Señora de los Remedios
VILAFLOR DE CHASNA
23rd April - Festividad del Santo Hermano Pedro
27th August - Festividad de San Agustín y San Roque
PUBLISHED: Jan 8th 2018 | UPDATED: Jan 8th 2018